Other
12th March 2012 by Alice Ralph
One of the most satisfying parts of our job as designers is emailing off your finished work and seeing it come back as finished products. Whether it's a badge or a beermat, the novelty never really wears off.
We recently created a new brand for the Camps Foundation; the charity arm of one of our clients, Camps International. The Foundation had evolved organically as the company had grown and it had never been formally branded as it's own separate entity. So when we got a phone-call from Holly in the Camps office asking if we could mock up some designs for a charity fundraising wristband, we realised it needed to be clearly defined as different from the main Camps International brand. It was time to give the Foundation a facelift.
The branding process was really interesting as we worked through the different options and ended up going in a complete circle in terms of style. Initially we explored lots of 'icons' to illustrate the charity's amazing work - including trees, shovels, wildlife paw-prints, water drops, hand-prints to name but a few.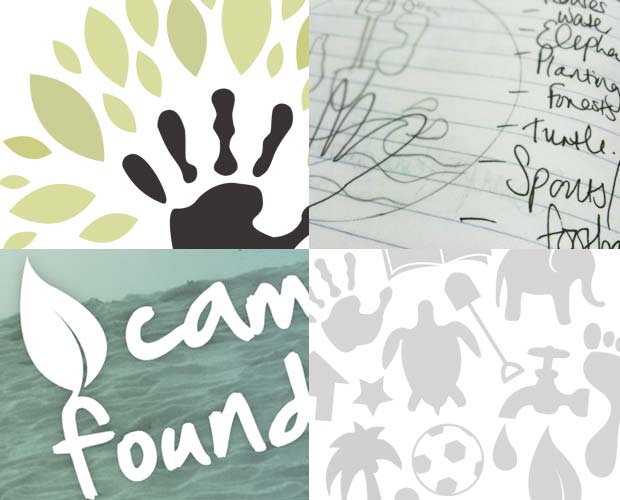 But it became quickly apparent that the huge breadth of the Camps Foundation's work just couldn't be communicated fully via simple icons. It was far too busy visually - hey, it's a small charity, not Unilever! So instead we started exploring a more typographic route. After all, the charity's work speaks for itself - the brand will ultimately serve as a framework for all the amazing facts, stories, photographs and videos of their achievements in action.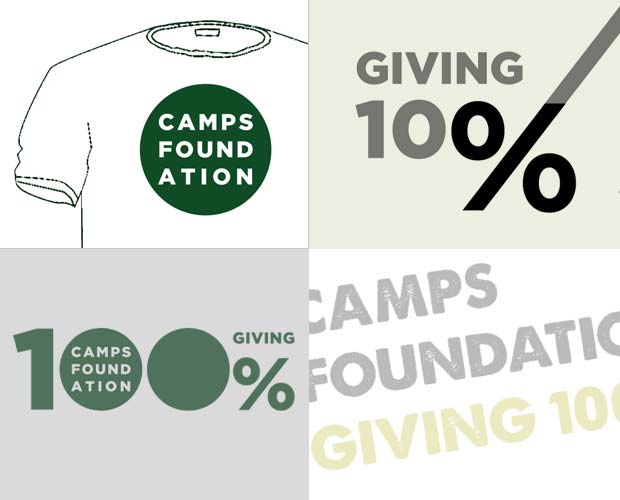 We were beginning to really feel this and knew we were going down the right track. Sometimes you just get that gut feeling that this is the way to go and everybody starts getting excited about something.
In the end we developed a simple handwritten script alongside a big bold "Giving 100%" statement that nobody can miss. It might look simple but we had to go on a design journey to get there!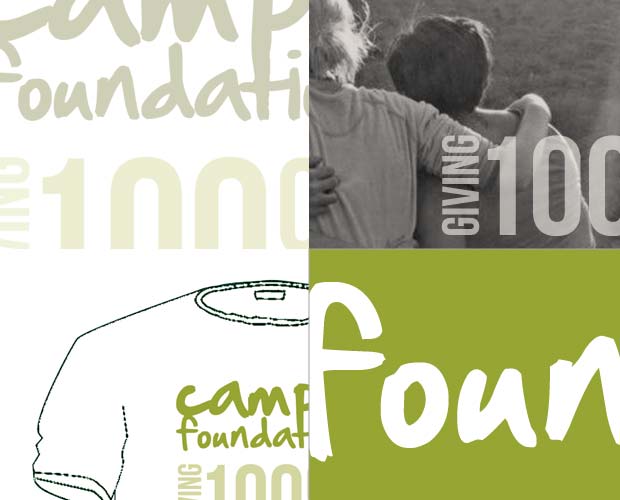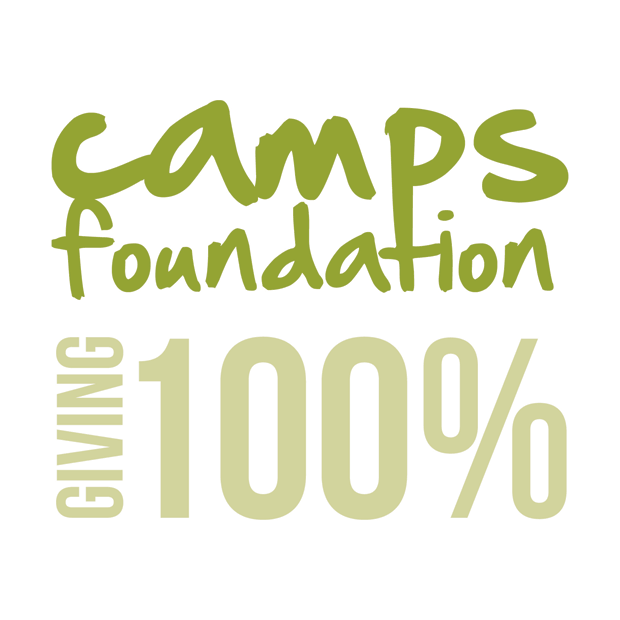 Ultimately, this was probably the most complicated response to the question "Can you knock up a charity wristband design?" that we could have come up with. But it resulted in a finished brand that everybody is really proud of and will work across a huge range of platforms and products. Watch this space as we start to roll out the brand online and in print over the next few weeks...
Needless to say, it was pretty awesome seeing the new Camps Foundation charity wristbands come back from the manufacturers - and seeing dozens of people immediately liking them on Facebook and asking where they can buy makes it all worth it!