Industry Topics
5th February 2013 by Rob Foddering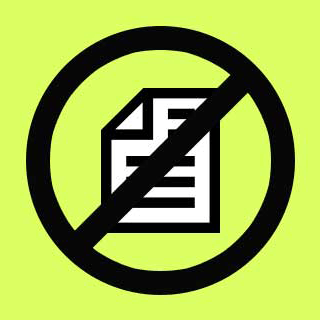 Having been on the receiving end of what you lot are sending out, there seems to be one simple and obvious rule that is being ignored:
Make sure what you are sending to people is relevant.
That's not too hard is it?
Allow me to tell you a story from many years ago, a story which set me on my career path.
A few years after graduating, I'd worked in a succession of dead end jobs. You know the jobs you do whilst you wait for the world to settle down around you, so you can figure out what you're meant to do with your life.
It took me a while before I realised that the creative opportunities where I was living were few and far between.
Another dead end job came to a close, as did the tenancy on my flat – so it seemed like it was time for a change. It seemed sensible to move on to a new area, somewhere over the hill and far away.
Sometimes putting yourself in the way of opportunity is all it takes. After a short period of panic (and research) I found there was a job available in a contemporary art gallery just down the road. The job was for a tutor and in-house designer that would also provide  IT support.
On paper it looked like a great job and not knowing anything about the local area I went to the gallery to find out more.
I thought it would be useful to find out who worked there, what they did and why this job had come up. Maybe see if I could get a foot in the door.  (Note: this only applies to jobs that are open publicly, don't do this to a private company!)
After chatting to the staff, and nosing around it appeared to be perfect; this opportunity was even better than I thought.
I applied and received an application pack a few days later.
Looking over the job requirements, I could cover most of them, however there was a couple of huge flaws in my skill set. The job involved managing a suite of Apple Macs (at this time I had never touched a mac in my life) and teaching creative workshops.
So… I borrowed an old Apple Mac from my uncle's loft and got working on figuring out how they worked. (Hmm, pre-OS9 was a little different from OSX.)
In the application was a covering letter, some information about the gallery and a standard recruitment form. Their marketing material also had a very specific design style.
Apart from the usual application form, they also required some information about why I thought I would be suitable for the job. A plan was needed. I needed to disguise the holes in my skills with ENTHUSIASM!
So after some deliberation, I decided to spoof the design of their marketing for my CV. I matched the size and format of one of their bi-fold leaflets and presented some of my designs on it. I had enough work to fill one side, but didn't have enough content for the other. Another plan was needed. I needed to disguise the holes in my portfolio (and skills), with HUMOUR! So I filled the other side of the flyer with the words 'THERE IS NOTHING TO SEE HERE'.
Part of the job also required the skills to amend their website, so I decided to demonstrate this by setting up a mini website to spoof their website, I even bought a similar domain name (STALKER?)
So the day of the interview came and nervous as hell I went in. It seemed to go okay – I stumbled on the questions about education, but had done enough with the application pack to get noticed. A phone call later – I got the job.
Cut to a few years later, I left the job with the confidence and skills to freelance and set up my own agency.
So how does this story apply to you? Read on:
We advertised for a Summer paid internship earlier in the year.
We asked for a CV and a covering letter.
We received a lot of CVs
80% I wouldn't ask to interview.
Why?
A lot of people didn't even read our basic requirements, they just sent us their C.V. and hoped for the best. Where was the covering letter we asked for?
Most of the C.V's were generic. We'd asked for a specific set of skills and 80% of people didn't even address them in the C.V. or covering letter.
The majority of the C.V's we received were created in Microsoft Word. We're working in a creative industry. Surely there is a better way of showing off your skills?
Some of them didn't even address us by name, or heckle our exceptional humour (ahem). They hadn't done any research or looked into who we were.
So when we get your C.V., these are the questions we're going to ask:
What was the thought process behind your application?
Did you actually read the requirements?
Are you a good fit for the job?
If not, with appropriate training could you be a good fit for the job?
Does your enthusiasm balance your lack of skills?
Do you have a sense of humour?
Questions you should be asking yourself:
Do I actually want the job? Or do I just need the money?
Can I do the job?
If not, can I learn or make the effort to demonstrate enough knowledge or skills between now and an interview?
How flexible is the employer with what they require?
Summary
Do your research and address the job and people in your application. Don't apply for the job if you're just after money. There are loads of other jobs that fit that purpose.
Don't CV spam. Tailor your application.
Make it clear you've read the application (did I mention that already?)
Be creative, don't send a boring standard document unless they ask for one. Show off! Be funny, get noticed. It's like dating. You're not going to get a date by being reserved and the same as everyone else. Remember, if you do get a date, pay attention, be attentive, make an effort and be yourself…
In short, all you need to do is raise your game slightly to get above the other 80% of people applying for the job.
The rest is up to you. Good luck!