Wired Canvas
25th December 2019 by Chloe Roach
We've had another jam-packed year at Wired Canvas, and we're almost ready to hang our stockings by the fire. But before we treat ourselves to a mince pie and settle down to relax, we'd like to share our short blog with those of you making a new year's resolution to update your brand or website.
 
One of our project highlights of 2019 was creating a new brand and website for Islington's ambassadors of adventure play, Awesome. We had a great time creating a fun new brand for them, and a website to match their name.
 
We also helped Wired Canvas regulars b-side refresh their brand, modernise and restructure their website, and reposition themselves to reflect how they've evolved as an arts organisation. They're holding their biennial festival next year, so we'll be working with them to create some fresh new designs and brand their 2020 programme.
 
And, for the academic initiative Adaptation Without Borders that's tackling one of the most pressing challenges of our time, we created a new brand, and a website that's calling for global environmental resilience.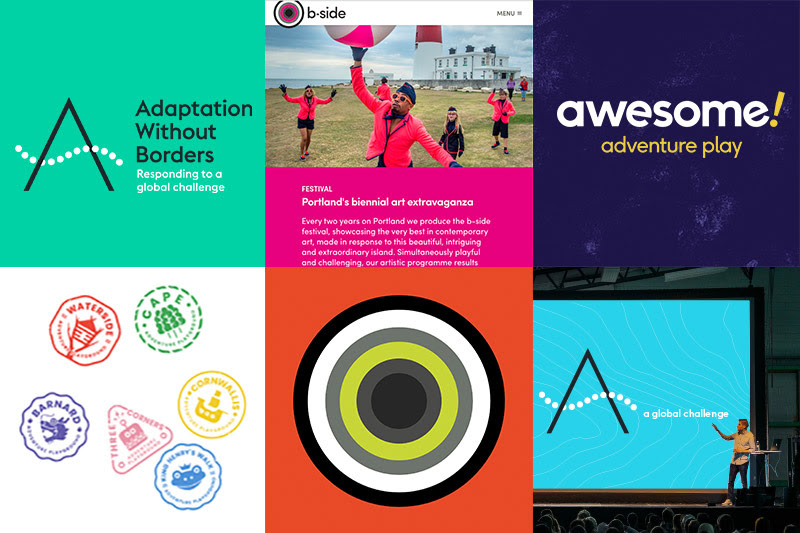 In June, Rob F had a baby boy, Alex. We're yet to set him to work but his coding is coming along a treat! We also welcomed Chloë to the team as Wired Canvas's first official design strategist and unofficial wordsmith.
Last week, as a Christmas gift, we donated a couple of days' work to help the wonderful Youth Adventure Trust. If you can help a young person who's trying to overcome the difficulties that they've faced in life, please donate to Youth Adventure Trust here. 
 
Huge thanks to everyone we've worked with in 2019 – it's been a real pleasure and, as usual, lots of fun.