5th March 2014 by Hannah Clare
It's important to keep fit when your job involves sitting in front of a computer all day making websites do amazing things, so when Wired Canvas were challenged to step away from the keyboard and out onto the streets of London, we jumped at it. What better way to spend a Tuesday afternoon but running around Borough, jogging off those extra jaffa cake pounds?
The challenge was a race with a twist - run to different checkpoints as a tag team and at each checkpoint... flip a pancake. Oh crepe. Still, a challenge is a challenge, and not one that the team were going to back down from. So, firstly came deciding on the name for team Wired Canvas. Endless, eye-rolling pub quiz style examples were shouted across the studio, but the final toss-up (pun intended) was between the winning name "Holy Crepe" and "The Wolf of Waffle Street."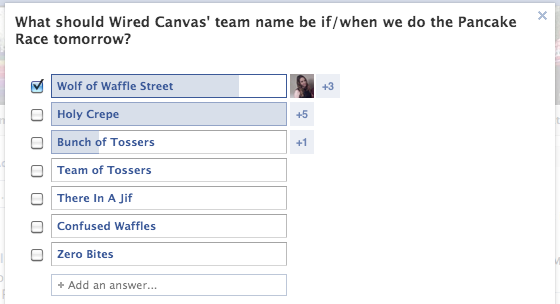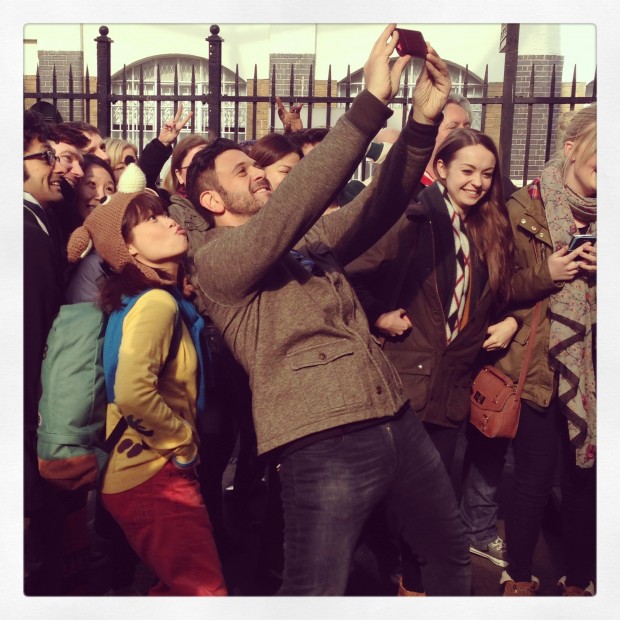 Secondly, there was training. A few lunges and pathetic jumps on the morning of the race seemed enough, and we were therefore raring to go on Shrove Tuesday. The race was to take place at Borough Market, with special guest Adam Richman, the "food enthusiast" from Man Vs. Food, and many other budding teams made up of local offices and businesses from the area.
Some businesses seemed to be taking this running thing more seriously than others, with the most athletic of their employees lined up next to us in sweatbands and trainers, we looked like the odd ones out in parka coats and converse.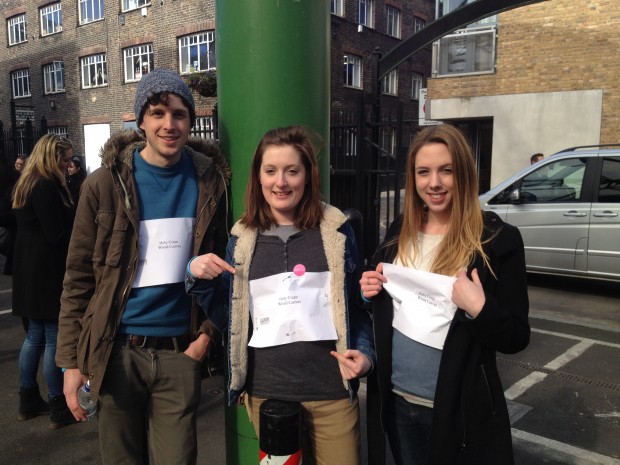 Still, the race was a great success, even if we didn't win. Alice deserved a medal for taking the rules very seriously, and tossing twice just to make sure the first one definitely counted at the first checkpoint, and Rob F for most spectacular ending, i.e. dropping it twice. The race was wonderfully commentated by Canon Bruce Saunders, sub dean of Southwark Cathedral who even dubbed Alice as a "conscientious tosser."
Money raised by the competition goes to the Paintings in Hospitals charity which is based at the Menier Gallery.
An Oscar winning video can be viewed below courtesy of our friends D Studio - thanks guys!
Holy Crepe: Conscientious Tossers from Wired Canvas on Vimeo.